A Basketball Court of 5300 Square Meters in Baipu Senior High School, Jiangsu Province 
---
A Basketball Court of 5300 Square Meters in Baipu Senior High School, Jiangsu Province 


A Basketball Court of 5300 Square Meters in Baipu Senior High School, Jiangsu Province
Enlio elastic soft connection first generation suspended assembled floor
Enlio - Official Court Supplier to Olympic Games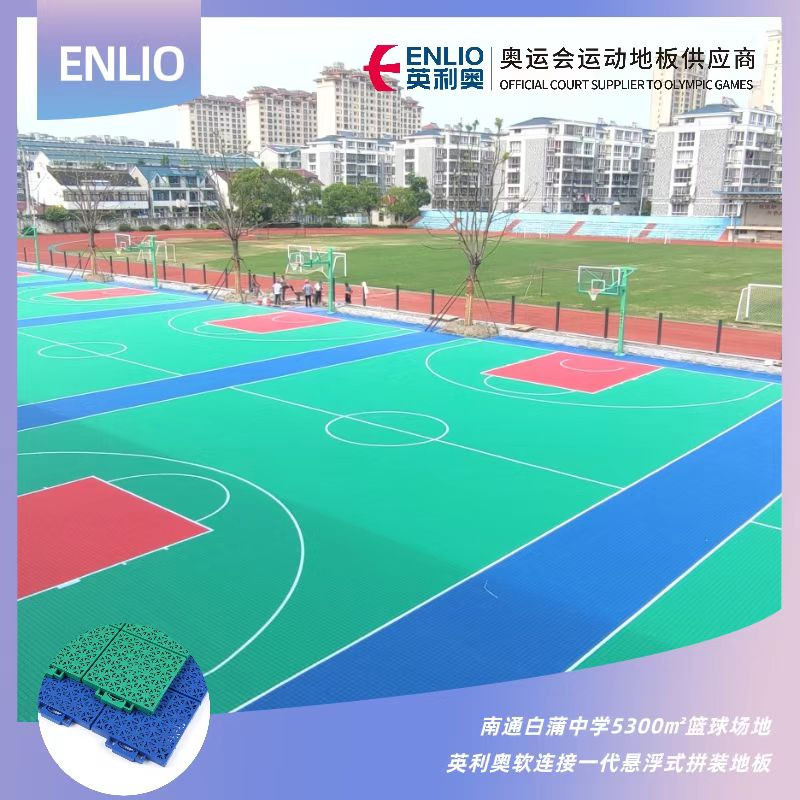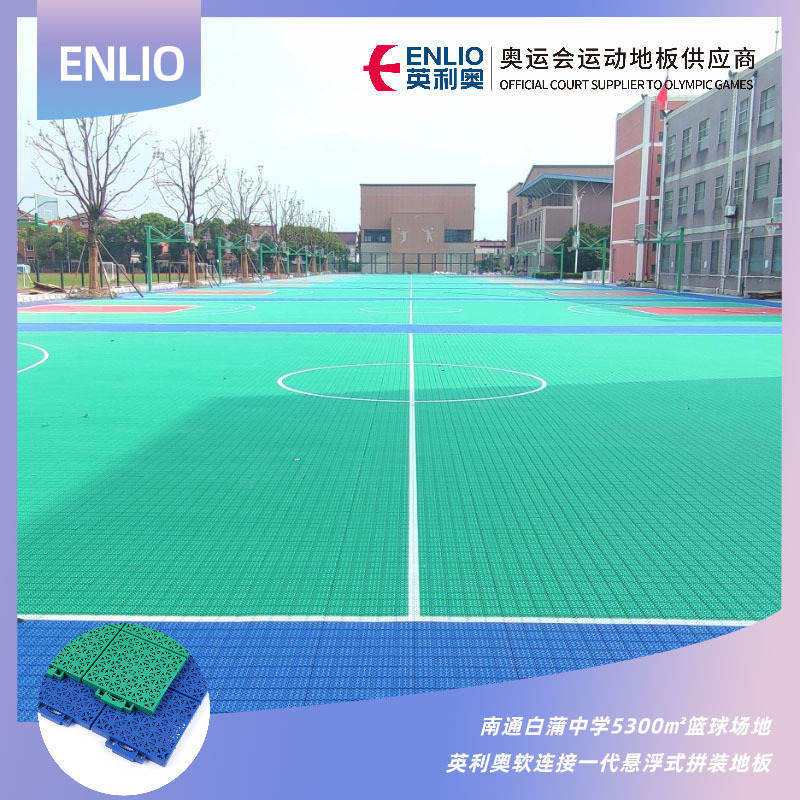 Product characteristics:
1. Environmental protection features:
Non-toxic, harmless and tasteless, moistureproof and waterproof, no parasitic bacteria, healthy and environmental protection.
2. Structural features:
Soft connection structure: the soft connection design of a small unit is adopted inside the single floor to increase the elastic lateral buffer, so that the site can better adjust itself with the change of air temperature, alleviate the thermal expansion and cold contraction, and enhance the floor stickiness, so that there is no empty sound in the motion. the rebound direction of the sphere is more accurate.
New elastic buckle: the edge adopts scientific "half-moon" elastic locking connection to make the site connection stable and better alleviate the thermal expansion and cold contraction of the site.
3. Composite cushion cushion:
Good foot experience: the floor structure is designed to add elastic cushions to enhance the foot experience and make children fall in love with outdoor sports from under their feet.
Strong human protection: elastic pad makes the floor more effective to alleviate the impact of sports, impact absorption to meet the requirements of the new national standard, protect ankle joints and spine health, protect the healthy growth of children.
Ground adsorption stability: elastic cushion enhances the adhesion between the floor and the ground, which can effectively prevent site displacement.
4. Advantages of elastic cushion material:
High resilience, small compression deformation, small elastic change at high and low temperature, remarkable wear resistance and anti-skid effect.

Telephone:

E-mail:

Address:
Enlio Industrial Park, Luancheng District, Shijiazhuang, China
---